NEW - TIER 2 LEAGUE FOR 2024 - JOIN US!
---
---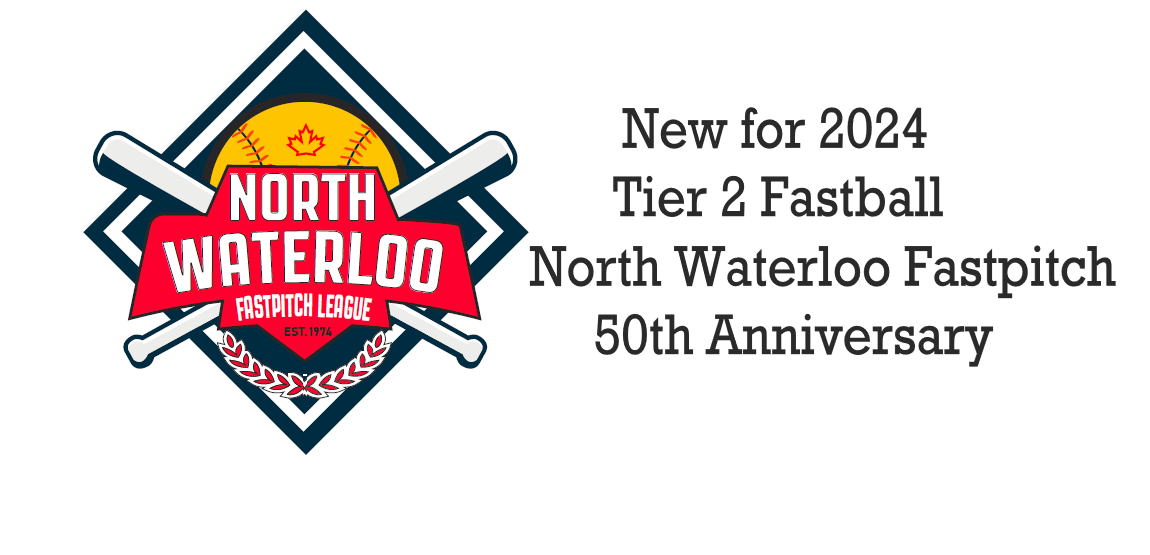 ---
North Waterloo 50th Anniversary - New Tier 2 League for 2024 Season - Our 50th season
For the 2024 Season, North Waterloo Fastpitch would like to announce the start of a new Tier 2 Fastpitch league. This league would be similar to Perth Fastball (Perth County) and South Oxford (Oxford County) and is meant to be an alternative to teams playing in the K-W, Elmira, Cambridge and Brant County regions. Our intent is to keep travel for these teams within an approximate 45min drive. For those requiring a slightly longer drive, our intention is to either have someone host an opening day weekend or arrange to play double headers to reduce the number of times each team needs to travel outside the 45min time frame.
What does North Waterloo Fastball website have to offer?
Fully functional website complete with scores, divisions and standings.
Communication platform with your team and the ability to add practices for your team to see from your individual team page.
Post team pictures, events
For a small additional fee you can tie everything into the Ramp Team app. This allows coaches, players and parents to respond to attendance for each game, chat among the team, and provide up the minute updates if you are running behind etc.
Website also provide directions to each diamond.
No need to call in your scores, coaches can enter to keep standings up to date.
Potential ability for top teams in tier 2 to cross over and have exhibition with Tier 1 if they choose.
North Waterloo League has been the got to league for OASA teams in Southern Ontario for the past 49 years and in 2024 we will celebrate our 50th Anniversary. Over the years North Waterloo has produced several OASA, Eastern Canadian and Canadian Championship teams and we hope to be able to do so for another 50 years.
If you are interested in playing in North Waterloo Tier 2 in the 2024 season, please CLICK HERE to stay up to date on the plans for our 50th season and to state your interest in joining this new league.